3d-V6 Kit B - Metal Version E3d V6 With Wires, Fan duct and Cooling Fan Assembled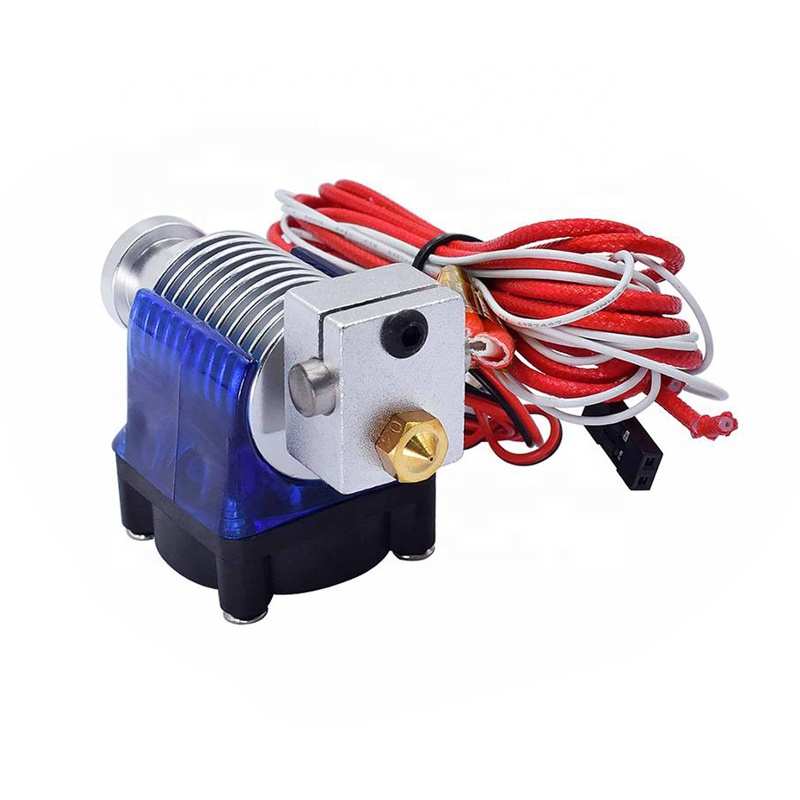 3D V6 Hotend Kit 300℃ High Temperature Version J-head 3D Printer Parts 0.4/1.75MM Remote Extruder 12V 24V
tem details
Nozzle Size:0.4mm for 1.75mm Fliament.
Thermistor:  HT-NTC100K, B3950, 1 meter
Heater wire:12V or 24V, 50W, 1meter.
Cooling Fan:30*30*10mm ,12V or 24V ,2 Pin ,with Bracket.
V6 Heating Block:
Material: 6061 aluminium alloy
With HT-NTC100K high temperature thermistor and 40W/50W heater, the maximum  temperature and heating temperature can up to 320 ° 
( temperature limit is 320°,  recommend not to use more than 320 °)
.
Specifications:
 inner hole 2mm; radiating end threaded M7; heated end M6; total length : 22.4mm
Material:
 316F / stainless steel
Scope: 
3D-V6 long distance wire;
Joint connecting thread G1/8
Feeding hole Φ4.2 (with 4 × 2 Teflon tube PTFE)
Installation position Φ12 × 3.7
Nozzle Accuracy: 
0.2mm, 0.3mm, 0.4mm, 0.5mm (support 1.75mm)
Screw outer diameter: 6mm (Metric M6, tooth length 5.5mm, ID 2mm)
V6 Pneumatic Fittings:
Inner diameter: 4mm for 1.75mm filament guiding tube - ID2mm OD4mm PTFE tube use
Thread: 1/8"
Machining error is within 0.005mm. Customization is available.