3d-ED3 Full Extruder - Full Assembled Extruder Kit for Ender 3/Ender 3Pro/Ender3s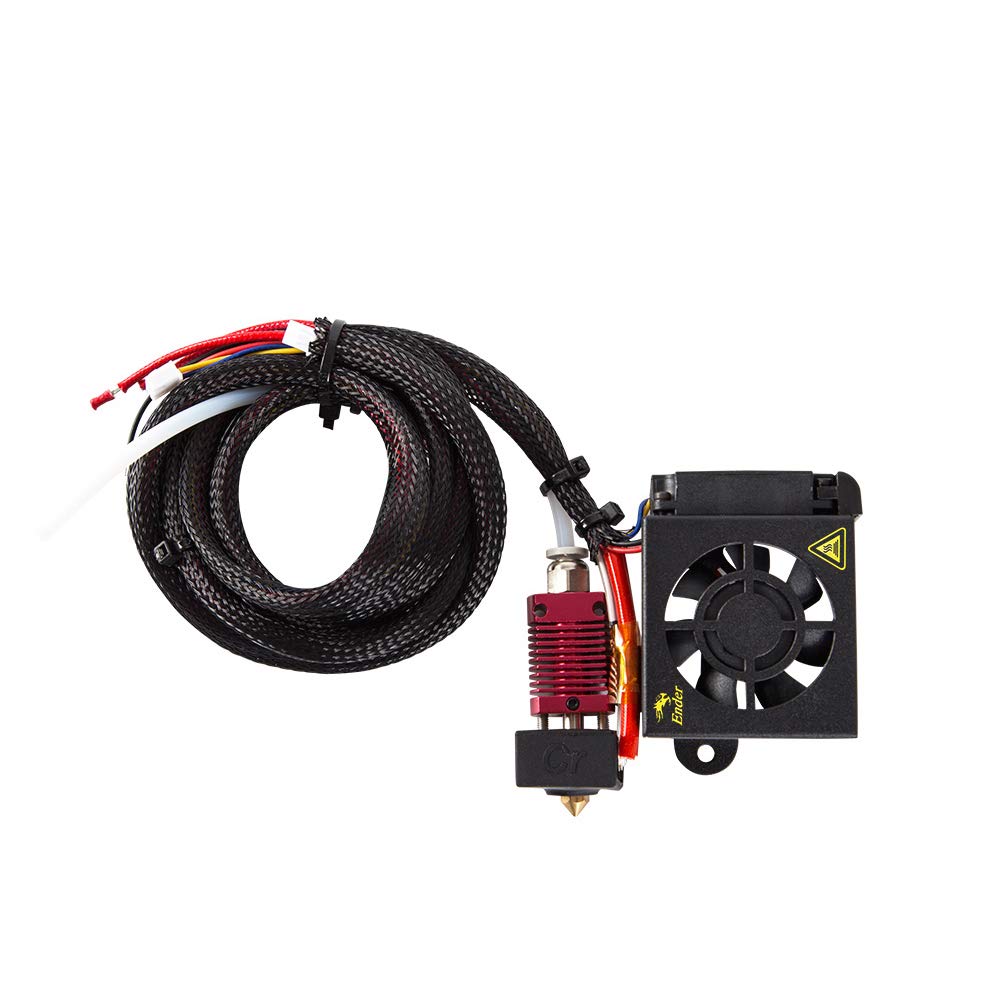 Creality 3D Printer full assembled MK8 extruder set For Ender-3/ Ender-3s/ Ender-3 Pro and more 3D printer.
Can also be Used for open source 3D Printer.
  Kit includes 2 fans, fan covers, heat block, cooling block, nozzle, throat pipe, connector, Teflon pipe, thermistor sensor, heating tube, screws, gaskets, etc.
  Stainless steel material nozzle throat and high-quality resistance whose temperature can be up to 260 °C/ 500 °F
  24V high-speed fan, to lose heat quickly and efficiently; nozzle and tube are connected seamlessly, to prevent material leaking and blocking.
  100% brand new and durable with good performance, fully assembled, you can install it directly, into your 3D printer.
| | |
| --- | --- |
| Material : | Aluminum & Stainless Steel & Brass |
| Installation Type : | External Thread Connection |
| Scope of Application : | 3D Printer |
| Package Included : | 2 fans + fan covers + heat block + cooling block + nozzle + throat pipe + connector + teflon pipe + heating tube + screws + gaskets, etc. |
| Fan : | 24V 4010 Blower Fan + 24 V 4010 Cooling Fan |
| Heating Cable : | 1m Long, φ6*2mm, 24V 40W |
| Nozzle : | 0.4mm Size (Brass) |
| Throat Pipe : | M6, 27mm Long ((Built-in 40cm longTeflon) |
| Aluminum Heat Block Size : | 20 mm * 20 mm * 10 mm |
| Operating Temperature Range : | -40 ~ +260°C (-40 ~ +500 °F) |
| Item Weight : | 170g/ 6oz |
| Package Size : | 22 * 10.5 * 7.5cm/ 8.7 * 4.1 * 3in |
| Package Weight : | 253g/ 8.9oz |